New service roll-out: Otis Hall Position Indicators
14 May 2018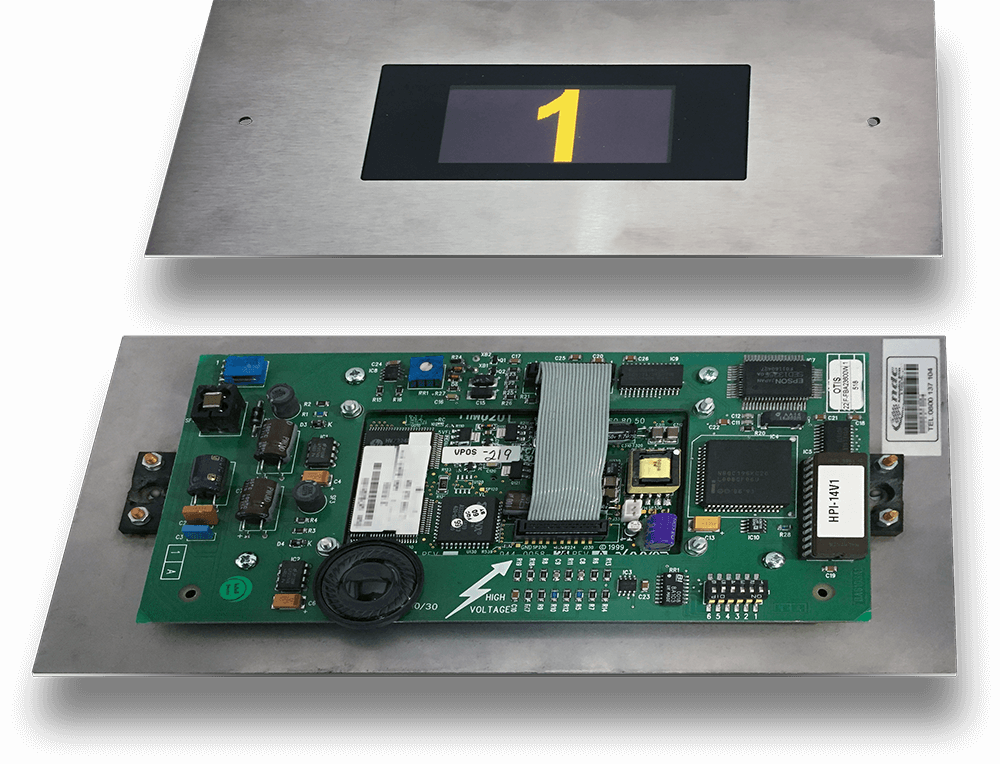 Used with the MCS321 controller and onwards, these now obsolete HPI's utilise Otis' own Remote Station Data Link to communicate the position and direction of travel of the car.
Otis manufactured, these HPIs can be difficult and expensive to replace as they are integrated with the main control panel, and one failure can mean the replacement of all of the screens on each floor of the building.
The use of high voltage plasma display technology means that the units can be read even in direct sunlight – which is very important in lift elevator applications. However, the system often lacks a 'screensaver' function meaning that the flat-panels can suffer screen burn over time which leads to the displays looking unsightly and prone to failure.
Following a successful reverse engineering project, NDC can now offer a refurbishment service for the HPI models FBA23600W1 and FBA23600V1.
This new service includes replacement of the plasma display module or an upgrade of the display to the latest high-intensity LCD, giving a fresh look to the graphics display.